Lucas Law Solicitors understand that problems at work can have a huge impact on your life. Not only can difficulties with your employment impact your finances, they can also affect your wellbeing.
It is important to us that this area of law is accessible to you because we want you understand your position, your legal rights and your options.
Employment issues
We advise on a full range of employment law issues. Contact us for advice on:
Discrimination;
Unfair dismissal;
Maternity and paternity rights;
Redundancy;
Settlement agreements;
Breaches of contract; and
Unlawful deduction of wages.
Lucas Law Solicitors' Employment Team assists employers by drafting contracts of employment. These are tailored to the meet the specific needs of your business.
We have experience in advising both employees and employers, and we understand the issues and pressures from both sides. Reducing disruption to the workforce is essential, and we have the knowledge and experience to guide both employers and employees through challenging situations.
HR Policies
Our team can review your existing grievance, disciplinary procedures and health & safety policies so that they are up to date and easily understood.
If you do not have any policies in place we will provide fully bespoke HR policies for a fixed fee. These cover:
Leave;
Absence management;
Disciplinary;
Redundancy
Equal opportunities;
Whistle-blowing
Harassment and bullying;
Bribery;
Health and safety;
IT and social media.
We understand the importance of certainty in respect of costs and, as a result, we are happy to provide a fixed quote for employment advice wherever possible.
Why Choose Lucas Law Solicitors?
Lucas Law Solicitors offer straightforward, no-nonsense advice in respect of a wide range of employment-related matters. Our specialist and dedicated employment team will work with you to understand the issues and help to find the resolution that is right for you.
We are happy to represent our clients on a no-win-no-fee basis subject to conditions.
When you need legal help, you want a firm that will fight for you. Lucas Law Solicitors have the skills and the knowledge to solve your problem with a down-to-earth, friendly approach.
Generally, employment claims take from 6 to 9 months to complete, however sometimes they can take a little longer. The time scale of each case is different, some resolving sooner than others.
Meet the team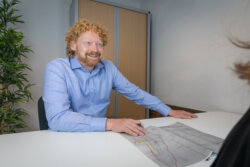 Timothy Lucas (Solicitor)
Call us today on 02920210846 or email info@lucaslaw.co.uk to take advantage of our traditional legal service.