What is a Lasting Power of Attorney (LPA)?
An LPA is a legal document. It allows you to appoint someone you trust to deal with any Property and Financial and/or Health and Welfare decisions on your behalf. Essentially, you are giving someone you trust the authority to deal with your affairs.
An LPA can cover either your financial affairs, or decisions about your personal welfare (e.g. medical treatment or ongoing care) or both. It cannot be used until it has been registered at the Office of the Public Guardian.
The LPA will work alongside your right to deal with your assets and to make decisions for yourself.
Do I stay in control?
Making an LPA is a safeguard for your future, but it does not mean that you lose control over your affairs. You are still free to deal with matters for yourself as long as you feel able or are willing to do so.
The Power of Attorney can be revoked at any time while you still have mental capacity, and conditions can be placed upon its use or scope.
Why do I need an LPA?
Anyone could lose "capacity" through illness or accident. An LPA ensures that someone you know and trust can help administer your affairs.
Accidents can strike at any time and being prepared can go a long way.
What if I do not have an LPA and I need help in the future?
If you suffer a loss of mental capacity, and do not have an LPA, appointing someone to help as your Court-appointed Deputy can be costly. These applications can take considerable time and can provide unnecessary stress (as well as additional expense).
An LPA is much less expensive and will give you, and your family, peace of mind for the future.
Contact us and you will be drawing on the expertise of our experienced Wills & Probate team. Our approachable lawyers offer friendly and understandable advice. We will support and advise you every step of the way.
Meet the team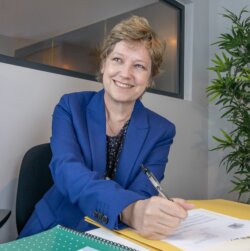 Gillian Lloyd-Williams (FCILEx) is an Associate Member of Solicitors for the Elderly.
Call Gillian Lloyd-Williams on 02920 210846 or e-mail gillian@lucaslaw.co.uk to take advantage of our traditional legal service.