Medical professionals usually provide excellent levels of care, sadly however this is not always the case and when errors are made the impact on patients and their families can be devastating.
Medical negligence claims (also called clinical negligence claims) are intended to restore those impacted patients and their families to their pre-negligence lives, as far as it is possible to do so through compensation and rehabilitation.
These claims are typically very complex as they can arise out of any area of medical treatment and often involve unique circumstances. Cases are brought by individuals against defendants who have significantly greater resources than themselves, such as large insurance organisations and the NHS. Our experienced lawyers are able to help make the process of bringing a medical negligence claim simple, fair and efficient. 
If you or a member of your family have suffered an injury due to the failures of a hospital or health professional, then we may be able to help.
Our expert, friendly and informal advice is available with no obligation. Call us today on 02920210846 or email mark@lucaslaw.co.uk and let our experts use their knowledge, experience and commitment to help you.
No win, no fee
All suitable cases are handled on a no win, no fee basis, which means there is no financial risk to you in the unlikely event that your claim is unsuccessful.
Why choose Lucas Law Solicitors?
We will guide and support you through this difficult process. Our clinical negligence specialists can represent you, or assist you by representing a relative who wishes to bring a claim.
Our lawyers are vastly experienced in this specialised area of law and will:
provide you with the highest quality service 

secure the maximum level of compensation available to you to ensure your continuing needs are met
At Lucas Law Solicitors we provide a tailored, personal service – your case will be handled exclusively by an experienced, specialist lawyer.  Larger regional and national firms often delegate to junior lawyers and support staff with less input from expert lawyers. 
Those impacted by injuries arising from clinical negligence are amongst the most vulnerable members of our community and the immediate aftermath of suffering such an injury will be the most difficult period of their lives. We are proud to be able to offer our clients the support, flexibility and expertise they need to navigate such difficult circumstances. 
Contact us
Call us today on 02920210846 or email mark@lucaslaw.co.uk
Alternatively, complete our online enquiry form and we will contact you. 
Areas of expertise
We provide advice and support with a range of clinical negligence issues including:
Cancer misdiagnosis and delays in treatment

Avoidable deaths (fatal accident claims)

Prescription errors

GP negligence

Pressure damage (sores)

Amputation

Nursing errors

Ophthalmic (eye) injuries 

Dental negligence

Cerebral palsy

Deep Vein Thrombosis and Pulmonary Embolism

Head and brain injuries

Pregnancy related claims

Orthopaedics and fractures

Sepsis

Spinal injuries and Cauda Equina Syndrome
Meet the Team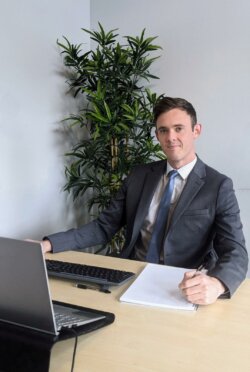 Mark Glen Head of Litigation (FCILEx)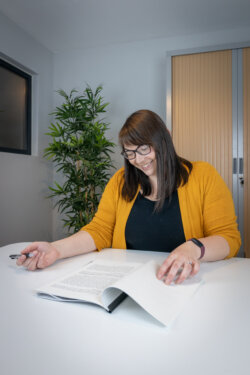 Victoria Gilvear (Solicitor)
Call us today on 02920210846 or email info@lucaslaw.co.uk to take advantage of our traditional legal service.