Have you have suffered an injury or illness as a result of clinical negligence? If so, you may be entitled to claim for compensation.
In most cases, medical professionals provide an excellent level of service. However, injury, trauma and sometimes death can occur because of mistakes that are made. When this happens, the process of bringing a claim can be daunting.
At Lucas Law Solicitors, we are here to guide you through this difficult process. We understand what you are going through. Our Clinical Negligence specialists can represent you, or assist you by representing a relative who wishes to bring a claim.
Lucas Law Solicitors are experts in their field. Members of our team have provided support and advice to Patients and NHS Surgeons, Nurses, GPs and Dentists for many years.
What Is Clinical Negligence?
Clinical Negligence occurs when a medical error or a mistake leads to an injury or makes an existing condition worse. There are a number of ways in which this can happen.
You will be required to bring a claim within three years of finding out that your treatment was negligent. However, there are exceptions to this rule:
If a person "lacks capacity" (the ability to make informed decisions) there is no time limit for bringing a claim on their behalf.
Claims involving a child may be made any time before the child turns 18.
There is no easy answer for how long these claims can take. It depends on the complexity of the case and whether the other party (such as an NHS or private healthcare professional) accepts responsibility. Some claims are settled in months, others take years.
No Win No Fee
We only offer no-win-no-fee subject to certain criteria. This is a 'conditional fee arrangement'.
Meet the Team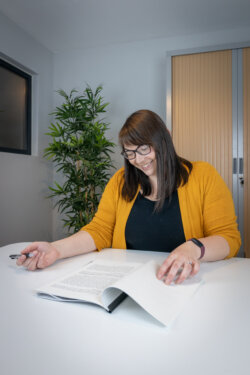 Victoria Gilvear (Solicitor)
Call us today on 02920210846 or email info@lucaslaw.co.uk to take advantage of our traditional legal service.